By clicking on the following fast link, you'll reach a specific section to manage check-in/out... and more! You will also find a reservation recap, you can add extras and take other actions.
Let's see it all together now! This is the icon:

You will now see all arrivals, departures and in-house reservations. Or you can search for a reservation from the search band on the top right.
Each reservation code can be clicked to quickly access the reservation detail.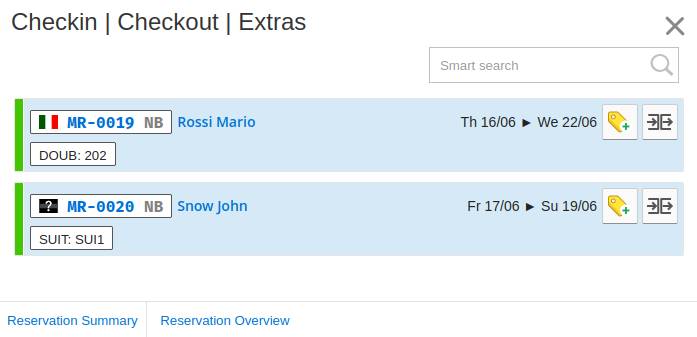 In addition to view all reservation details, you can perform several actions:
1. Add extras
By clicking on the yellow icon next to the reservation, you can add one or more extras:

You can choose whether to assign the extra to the whole reservation, to a room or to a specific guest: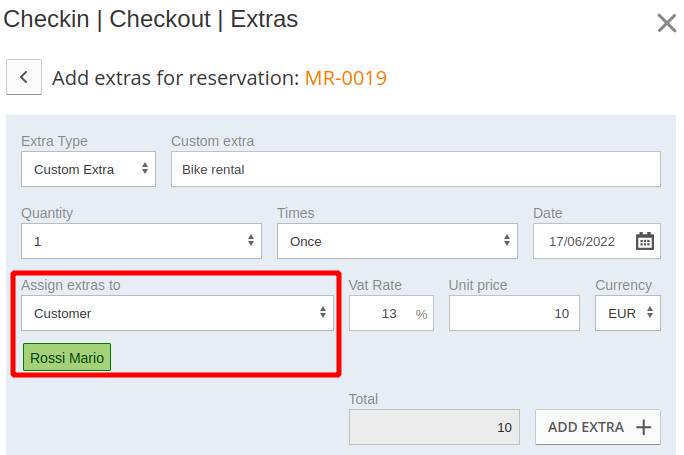 2. Access to Reception and Overview
By clicking on "
Reservation
Summary
", you will be redirected to the
Reservations>Reception
section, where you can check all your arrivals, departures and in-house guests.
☞ Docs: ZaK - Reception

By clicking on "
Reservation
Overview
" instead, you will access the
Reservations>Overview
section to get an overview of all events related to your Reservations.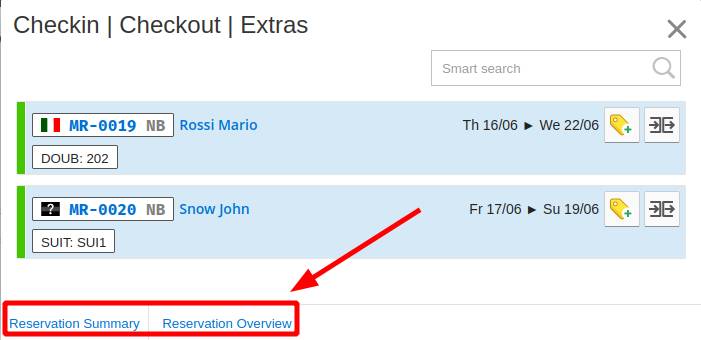 3. Check-in/out and fill in data

Here you can easily mark your guests as arrived and departed. Click on the specific icon:

You can now mark individual guests as arrived/departed. Or all of them by clicking on "Everyone's arrived" and "Everyone's left".
You will also find the icon

indicating missing data for a guest: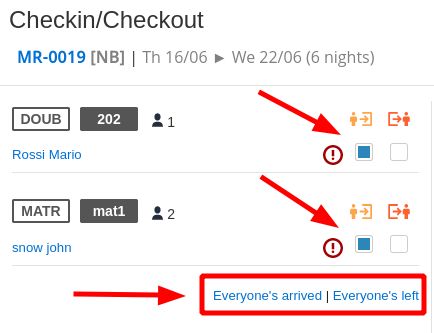 4. Check the bill
Click on "The Bill" at the bottom:

You will see a printable summary of all services included in the reservation (rooms, extras, meals and taxes), with their prices and VAT. Payments recorded in the reservation are also shown: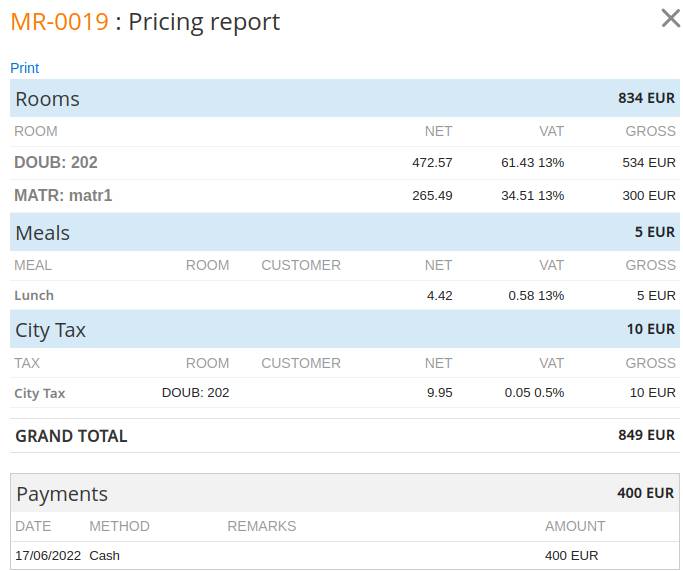 5. Edit the City Tax


You can also check the City Tax of that reservation. Exactly, you will find:
- the current tax included in that reservation
- the tax calculated by ZaK according to what you configured in the Settings.
This way you will be able to notice any discrepancies and make sure that the tax is correct, so that the City Tax Report is also correct.
If needed, click on "Edit City Tax" and you'll be redirected to the reservation section to edit the tax: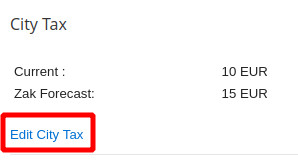 6. Add payments and issue documents
Another thing you can check are payments already registered and documents already issued.
In this way, you will immediately notice if you are missing any payments to be registered or any documents to be issued. If necessary, you can proceed directly from here.
Just click on "Add Payment" or "Emit":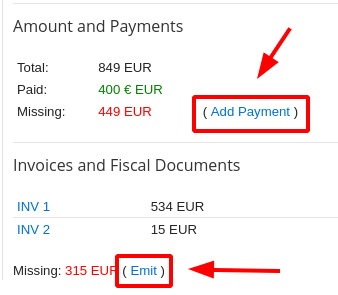 7. Add notes
Finally, here you can also view notes or add a new one by clicking on the +: