If you installed our APP, available both on IOS and Android systems, you could decide if receive or not a notification on your mobile device every time a new reservation is generated. All other WuBook notification systems you have previously activated (email, fax, sms) remain operative and alongside the push notification.
You should consider that, if you enter a reservation through YouBooK, both on extranet and app, the system will consider this reservation as already notified without signalling it again.
How to set-up reservation notices on IOS system

When your application is closed, in background or in full use, every time a reservation is generated, a system notice is produced in the main screen of your device (image on the left) or in your app specific screen (image on the right).    
Clicking on the notice, you will automatically directed to the reservation details.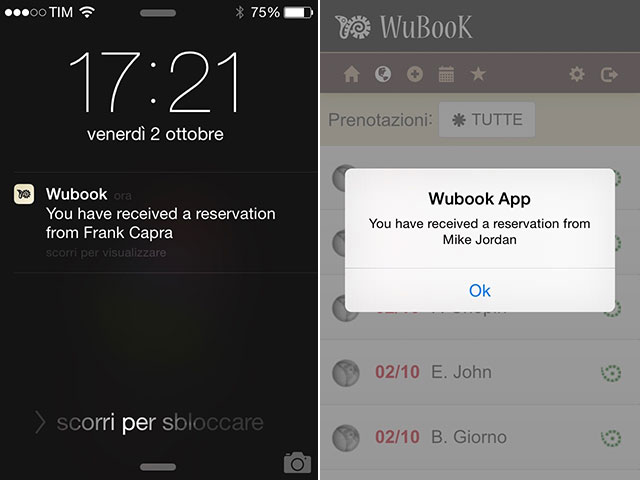 If you do not want to be notified, but you desire only to manually check the reservations trend, just select the option from the settings menu of the app, the gear on the right of the bar.
From the same settings menu, you can also manage the transition to other lodging (physical properties), operated through the same WuBooK account.

Clicking on the property name, a menu will appear (like the one on the right side), containing the property list set up on your WuBooK account.